Vstop PROST!
Na ta večer vam RNKA RNKA in PRI RDEČI OSTRIGI pripravljata ženski koncertni večer, saj bosta na odru stali dve ženski zasedbi iz bližnje Avstrije.
PLAIDED
(Dunaj)
www.plaided.org
Julia in Veronika tvorita jedro dueta Plaided, ki je nastal iz dekliškega punk tria Ilsebill. Dekleti sta na temeljih simpatiziranja z "riot grrrl" gibanjem nadaljevali z glasbenim ustvarjanjem ter organiziranjem in nastopanjem na feminističnih festivalih, kot sta Girls Rock Camp in Frauenbandenfest. Njuna glasba je preprost in melodičen indie pop z močnimi vokalnimi harmonijami, ki ni ostal neopažen, saj sta dekleti pred kratkim nastopili tudi v Londonu kot predskupina američanom Versus. Trenutno sta Plaided pred izdajo prvega albuma za avstrijsko underground založbo Fettkakao.
JUST FRIENDS AND LOVERS
(Gradec)
http://justfriendsandlovers.muxtape.com/
Zasedbo Just Friends and Lovers sestavljajo Lina, Lena in Veronika, ki s kombinacijo treh vokalov, kitar, sintov, semplerjev in ostale opreme igrajo nekakšen lo-fi pop s pridihom zlatih devetdesetih. Njihove skladbe preveva določena mera sarkazma, ki pa ne deluje samemu sebi namen, temveč celotno zvočno podlago le nadgrajuje. Dekleta so izdala tudi split kaseto za avstrijsko kasetno založbo Wilhelm Show Me the Major Label.
Zvrst glasbe:  indie pop, lo-fi pop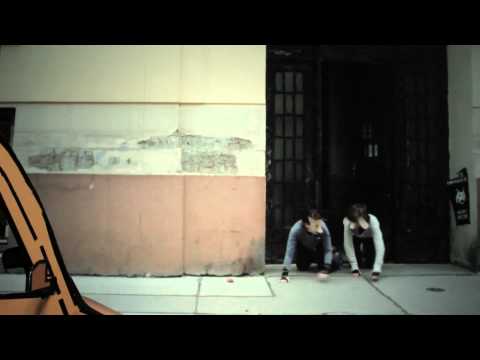 V kategoriji: Program Komentiraj! »